Simone Catania from InternetX.com took a deep dive on the .ai domain name extension. It's no surprise to anyone following domaining in 2023 that .ai has been having a very good year. In June I wrote on TheDomains.com how .ai domain name sales already surpassed all of 2022.
Unraveling the story behind the .ai extension
Imagine a technological journey that began on 16 February 1995, when the Anguillan government introduced their ccTLD based on the country code assigned by ISO 3166-1 alpha-2. Initially, domain registrations were restricted to off.ai, com.ai, net.ai, and org.ai, but on 15 September 2009, second-level registrations within .ai became available worldwide and available to everyone, expanding the domain name's influence across borders. The impact of this groundbreaking journey is indisputable. On 14 June 2023, the registry declared an awe-inspiring total of 248,609 domains have been registered under .ai so far. The registration dynamics of this domain have witnessed unprecedented growth, especially in recent years. In fact, according to Domain Name Stat, .ai registrations have experienced remarkable peaks since 2023, propelled by extraordinary year-on-year expansion (+72,96% YoY growth).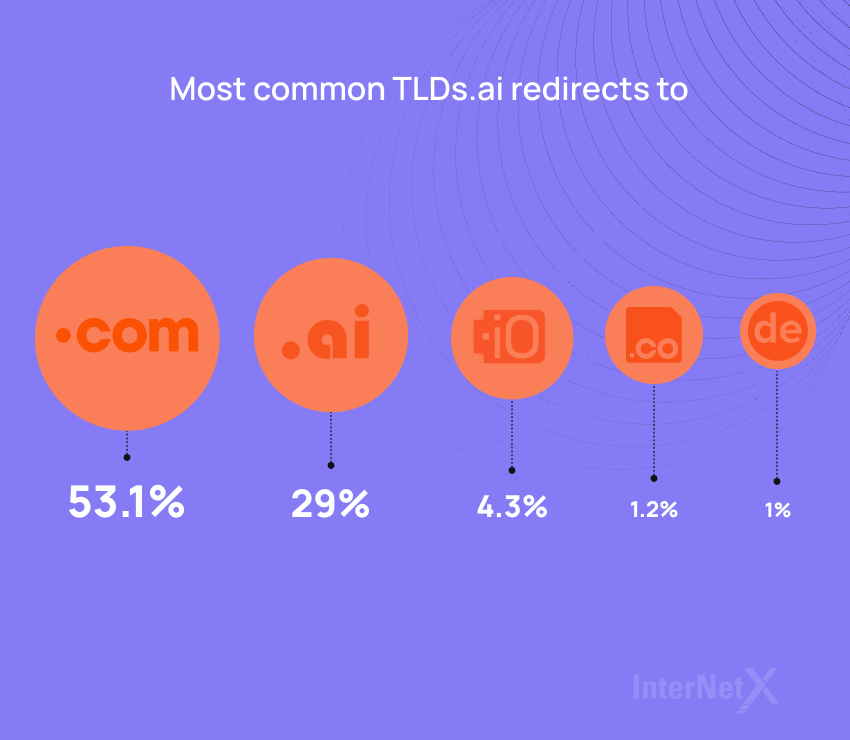 If you are interested in .ai domain names check out the full detailed report on the InternetX.com website, Simone did an excellent job providing an all encompassing report.